THREE STORIES 
Of Glory
Join the largest sports betting experience in the world, where the most advanced technology, including a 3-story sportsbook, meets good old-fashioned Vegas hospitality.
Book Now
 YOU ARE 
Looking Live
The Vegas Stats and Information Network (VSiN) broadcasts daily from our on-site studio at Circa | Sports offering bettors in-depth analysis from a roster of experts including broadcasters, industry professionals and athletes.
44
Level Two
Bar Top
Games
Reserve my Spot
 EXPERIENCE CHAMPIONSHIPS 
at Another Level
With a 1,000-person viewing capacity and private boxes for groups, events don't get any more legendary. Celebrate the biggest wins on and off the field at Circa | Sports.
28
Level One
Bar Top
Games
Book Now
Table Reservations
Sep

tember

26, 2023
Event Info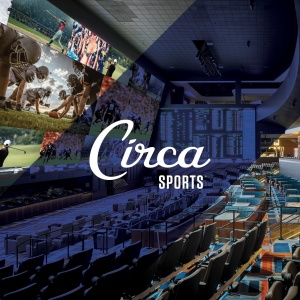 Weekdays at Circa Sports
September 26, 2023
There are no items in your cart.